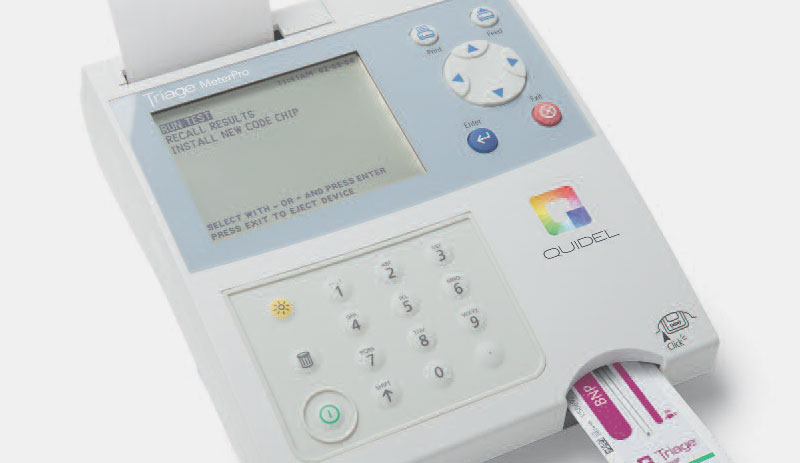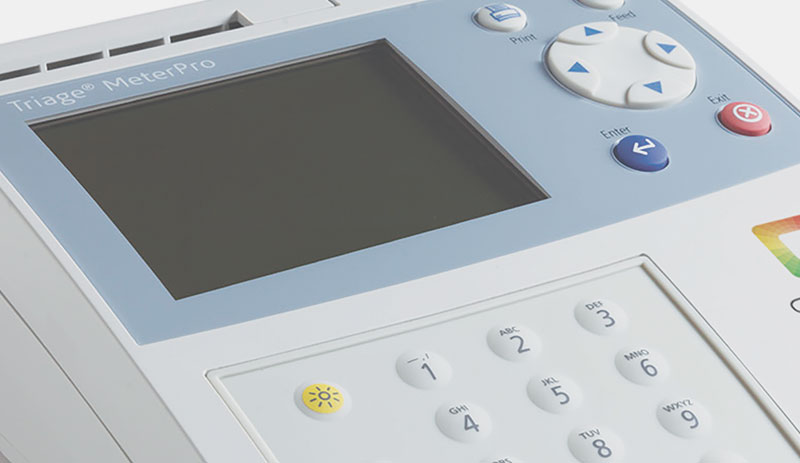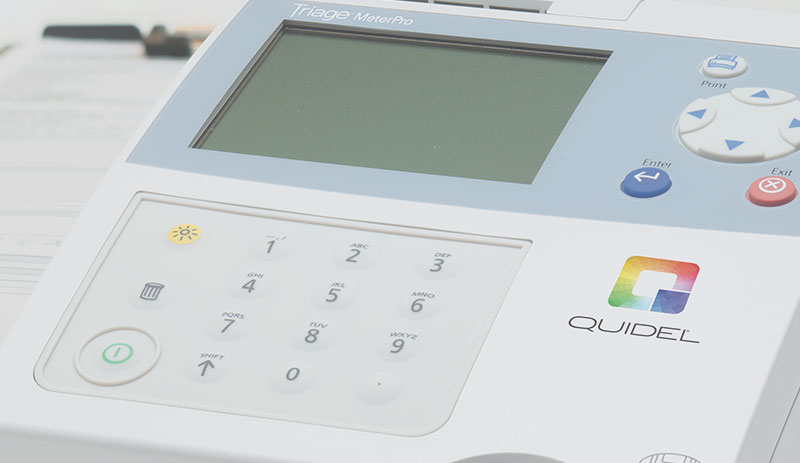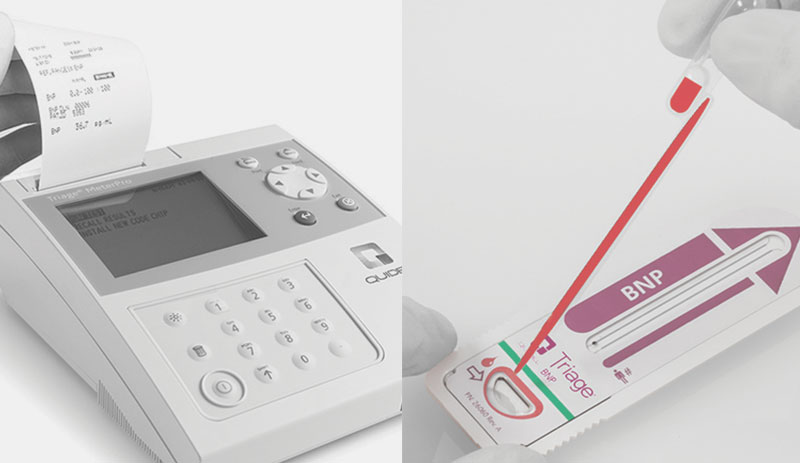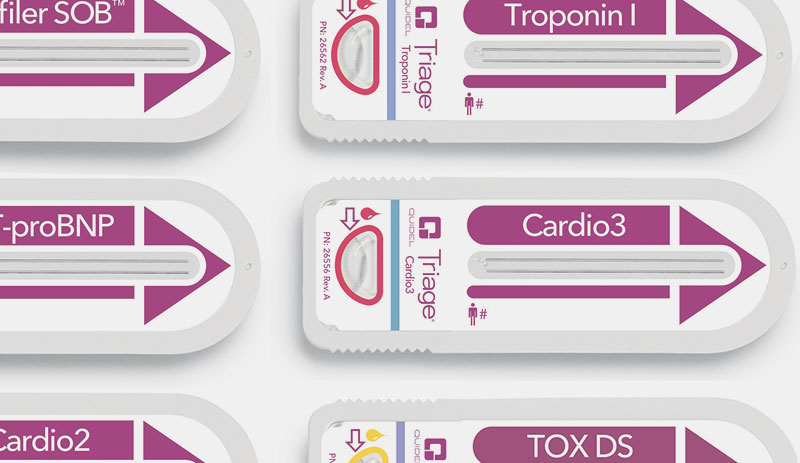 Connectivity via the Quidel Triage Census® Advanced Test Management (ATM) System
Comprehensive solution for monitoring and managing Quidel Triage Systems, providing data reports, meter and operator control and QC analysis
Flexible interfacing module that can be used to communicate with third-party systems
The Quidel Triage System is designed to provide results quickly and easily
Flexibility with customizable test panels via Test Select™ feature(option to select tests as required).
Eliminate subjectivity of human interpretation with objective dataon an automated test system, which may accelerate decision making near the patient.
Faster time to results may contribute to faster patient disposition,reduced length of stay and increased ED throughput.
Automated. Calibrated. Connected.
Fast quantitative results in about 15-20 minutes
The Quidel Triage MeterPro is utilized in thousands of healthcare facilities worldwide. A comprehensive test menu provides the diagnostic answers you need to make rapid, cost-effective treatment decisions at the point-of-care (POC).
Cardiovascular
The Quidel Triage System may accelerate decision making for the most critical conditions including heart failure, acute coronary syndrome, myocardial infarction,and thromboembolic events.
Lab Quality at POC Speed
Results in about 15-20 minutes
Quality Controls built into the meter, software and test devices
Lot-specific assay calibration (vialot-specific CODE CHIP™ module)
External QC material available for Total Quality Assurance
Operator ID and QC lockouts
Batch patient testing possible with multiple devices providing the test device is run within 30 minutes of sample addition
Whole blood, plasma or urine samples
Simple Operation, Low Maintenance
Requires no special expertise or extensive training
Barcode reader for patient and operator ID
No maintenance other than paper and battery replacement, and periodic external cleaning
Quantitative diagnostic panel results are displayed and printed in easy to read numbers and highlighted when the result is above the Expected Value
Qualitative diagnostic panel results are displayed and printed as positive (POS) or negative(NEG), eliminating the need for interpretation of lines
Product Specification
Test/Panel
Device
Measurable Range
Troponin l
CK-MB
Myoglobin
BNP
D-Dimer
NT-proBNP
Alere Triage®
Cardiac Panel
0.05-30 ng/mL
1.0-80 ng/mL
5-500 ng/mL
Alere Triage®
Profiler SOB™ Panel
0.05-30 ng/mL
1.0-80 ng/mL
5-500 ng/mL
5-5,000 pg/mL
100-5,000 ng/mL
Alere Triage®
Troponin I Test
0.01-10 ng/mL
Alere Triage®
Cardio2 Panel
0.01-10 ng/mL
5-5,000 pg/mL
Alere Triage®
Cardio3 Panel
0.01-10 ng/mL
1.0-80 ng/mL
5-5,000 pg/mL
Alere Triage®
BNP Test
5-5,000 pg/mL
Alere Triage®
NT-proBNP Test
20-35,000 pg/mL
Alere Triage®
D-Dimer Test
100-5,000 ng/mL