Thermofisher Scientific
Ultra-Low Temperature Freezers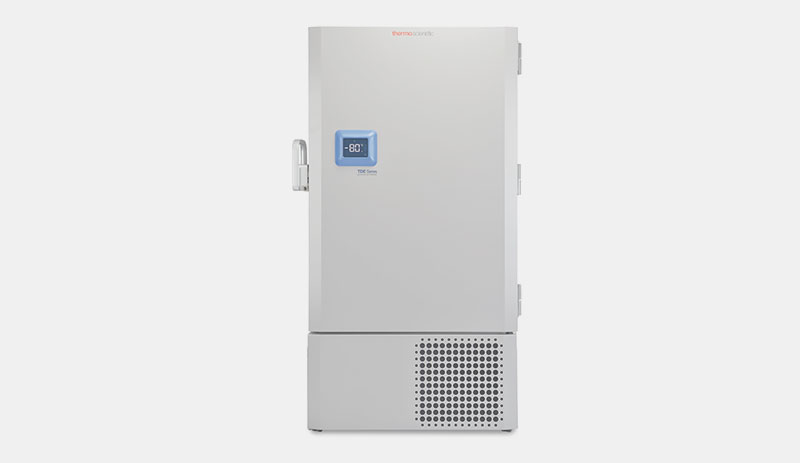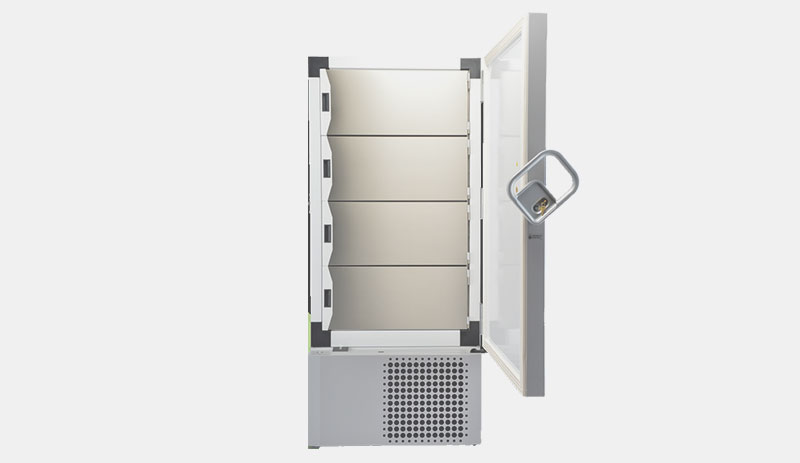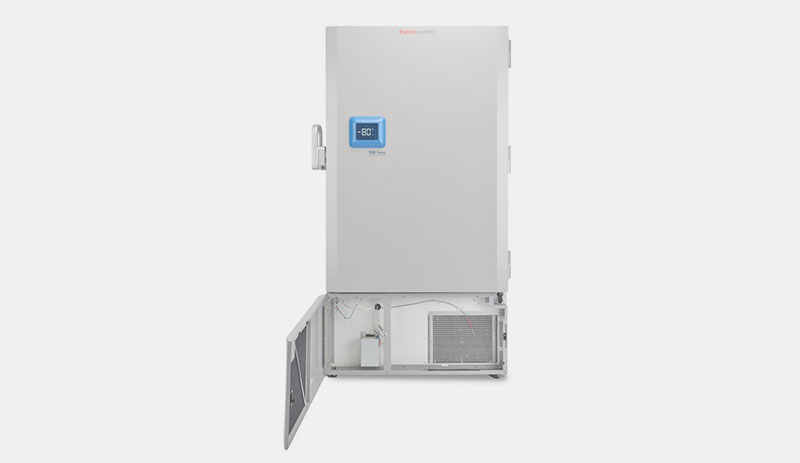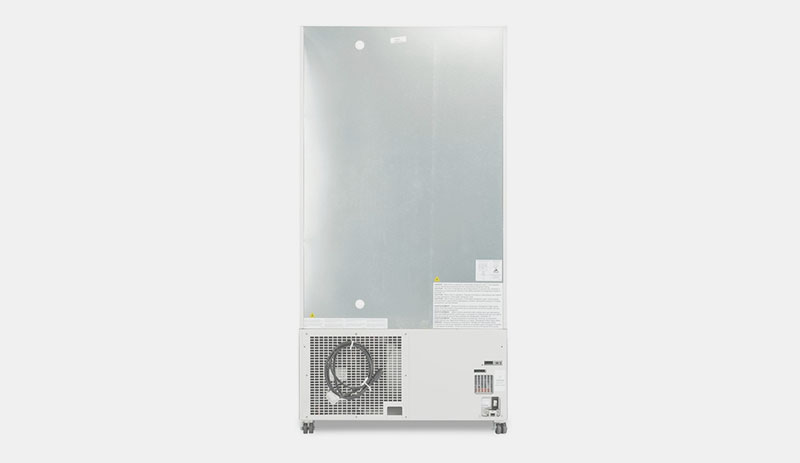 Performance Data
Model Series
Energy Consumption*(kW-hr/day)
Peak Variation from -80°C Setpoint (°C)**
60 Second Door Opening Recovery Time (minutes)
Warm-Up Time (-80°C to -50°C)(minutes)***
Noise Level (dBA)
TDE30086
10.7
+6.9 / -3.4
11
248
52
TDE40086
12.5
+5.2 / -3.7
16
257
51
TDE50086
12.9
+4.0 / -2.9
20
260
50
TDE60086
13.8
+3.9 / -3.1
24
297
50
Thermo Scientific TDE Series Ultra-Low Temperature Freezers
Part of the Standard Performance (STP) family, Thermo Scientific TDE Series ultra-low temperature freezers, powered by H-drive, feature four upright models, maximizing storage capacity from 30,000 up to 60,000 2mL vials. The TDE Series is a sustainable and reliable solution with ultimate sample security and operational savings for every lab.
H-drive hydrocarbon refrigeration system provides sustainable performance with reliability you can count on
Low peak variation helps ensure sample temperature protection throughout entire cabinet
Fast door opening recovery in as little as 11 minutes
Long warm-up time from -80°C to -50°C in up to 5 hours
Four capacities: 300, 400, 500 and 600 2-inch boxes
Decrease storage footprint up to 25%
5-year standard warranty
Designed to keep your samples safe
Worry-free storage; with low peak variation, samples are protected throughout the entire cabinet.1
Secure freezer settings with sample security
Backed by our Global Service and Support Team
Limit environmental impact and lower HVAC costs
Uses as low as 10.7 kWh/day, depending on size
Less heat emission lowers HVAC costs
SNAP compliant, natural hydrocarbon refrigerants
Environmentally-friendly, water-blown foam insulation is compliant with SNAP
Manufactured in an award-winning, zero-waste-to-landfill facility
User-friendly and quiet
New HIC touch screen user interface
Quiet enough to reside directly in the laboratory; at just 50 dBA, the sound is comparable to a home refrigerator.
Dependable storage with operational savings and sustainability
Easy to use: plug in and go; no setup required
H-drive Information Center (HIC) combines easy-to-read temperature with simple capacitive touch buttons
Advanced security features: alarm settings, setpoint security passcode, and padlock-compatible doors
Egonomic design: single-hand door operation, eye-level display, and shelf-level placement that do not require floor-level loading of racks
Four inner doors minimize ambient temperature during sample retrieval