Thermofisher Scientific
Sorvall Legend Micro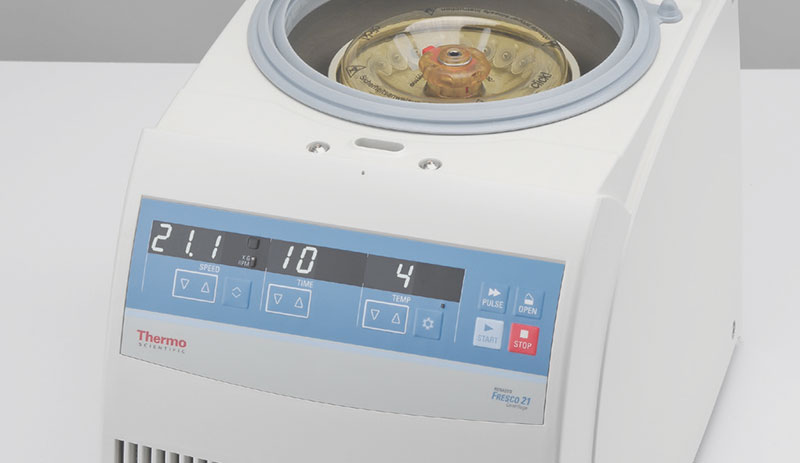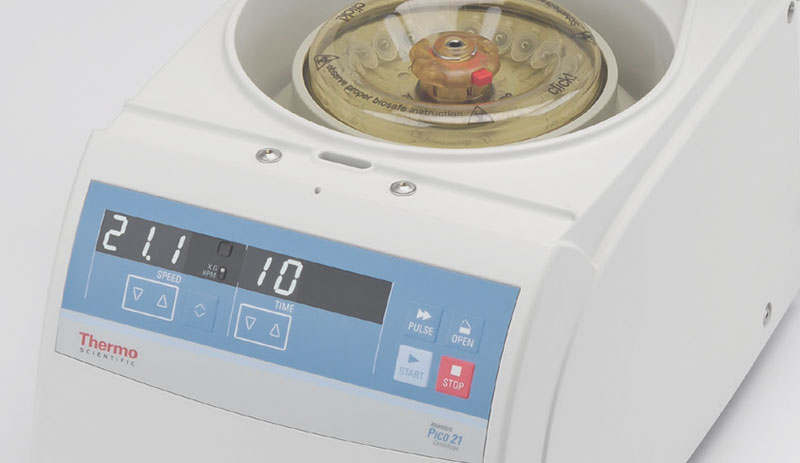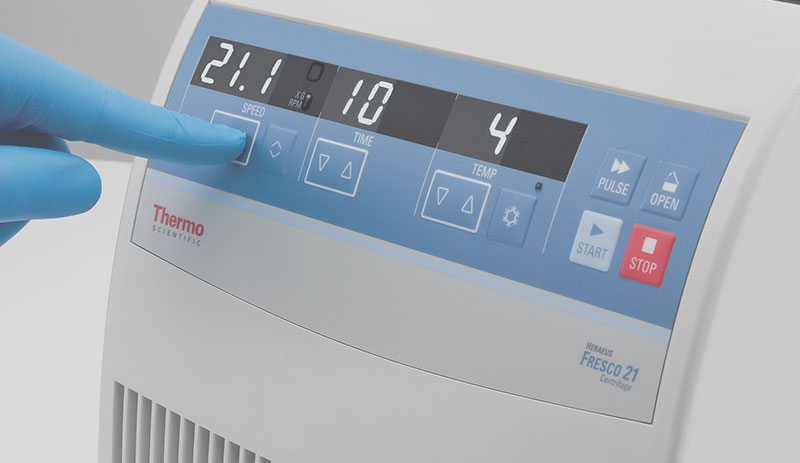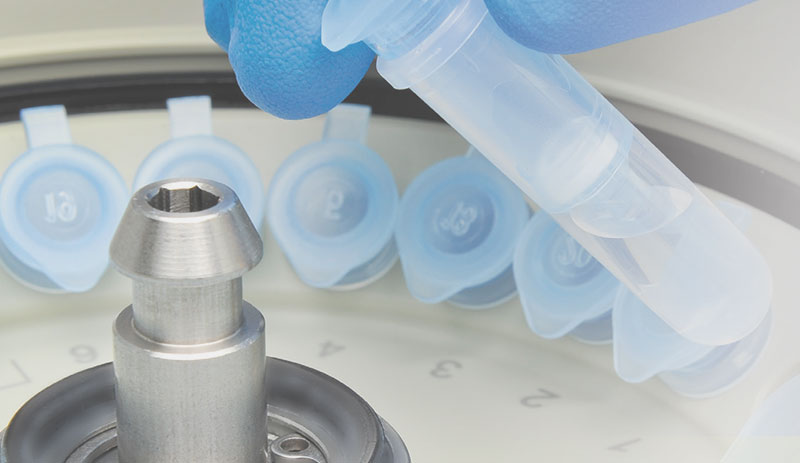 Product Specification
Sorvall Legend Micro 17/17R
Sorvall Legend Micro 21/21R
Max RCF
17,000 xg
21,100 xg
Max Speed
13,300 rpm
14,800 rpm
Max Noise Level
56 dBA (ventilated); 50 dBA (refrigerated)
Acceleration/Deceleration Rates
11/12 seconds (ventilated);
10/12 seconds (refrigerated)
Time Set Range
1 min - 99 min; 1 min increments + HOLD mode
Temperature Range
Set from -9 °C to +40 °C per 1 °C increment
Certifications
CSA certified, CE marked, IVD compliant,
Certified biocontainment
Technical Standards
IEC 61010-1, IEC 61010-2, IEC 61010-020
Dimensions, H x W x D
Sorvall Legend Micro 17/21
225 x 243 x 352 mm (8.86 x 9.56 x 13.8 in)
Sorvall Legend Micro 17R/21R
330 x 295 x 445 mm (12.9 x 11.6 x 17.5 in)
The Thermo Scientific™ Sorvall™ Legend™
Micro 17 microcentrifuge is excellent for routine laboratory work, while the Sorvall Legend Micro 21 microcentrifuge is ideal for high-end research applications, reducing spin times by up to 20%.
Perform both complex and simple protocols:
The standard rotor runs 24 tubes in a single row with equalized g-forces for reproducibility, from 1.5 to 2.0 mL tubes to mini-preps and spin columns.
Eliminate the need for adapters with the unique dual row rotor, which holds 18 tubes of both 1.5/2.0 mL and 0.5 mL in the same run.
Maximize your micro-volume capacity with the new 10 x 5 mL rotor with ClickSeal biocontainment lid, separating samples at g-force up to 20,326 x g
Wide variety of rotors support 0.5 mL microtubes, 0.2 mL PCR tubes and hematocrit capillary tubes.
Save time with fast sample processing:
Lightweight rotors are designed to provide acceleration up to 21,100 x g in 12 seconds
Refrigerated versions offer cooling from room temperature to set temperature in just 9 minutes
Fast one-click centrifuge lid closure
Ideal for everyday laboratory use:
High performance engineered polymer rotors are designed for outstanding chemical resistance to minimize corrosion from aggressive reagents
ClickSeal biocontainment lids shorten retrieval time with oneclick opening, compared to screw-on lids
Transparent PPSU rotor lids enable viewing for added safety and convenience
Quiet performance (<56 dBA ventilated and <50 dBA refrigerated) promotes a safe and reduced stress environment
Conforms to the latest clinical and safety standards, including 98/79/EC In Vitro Diagnostic Directive Transparent