Thermofisher Scientific
Finnpipette F1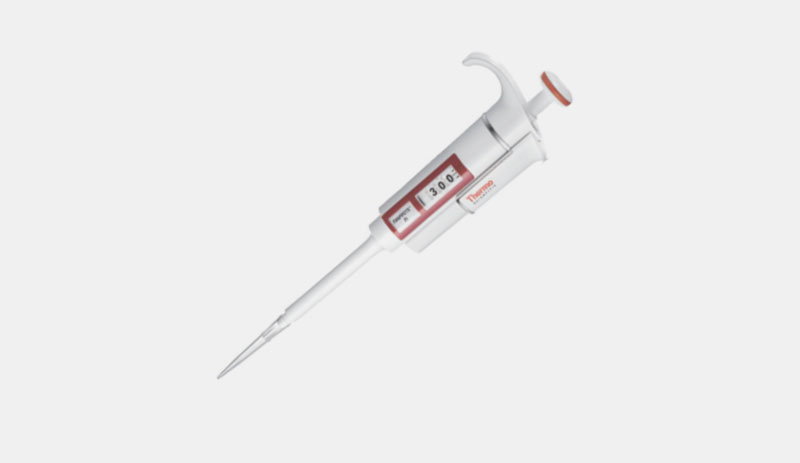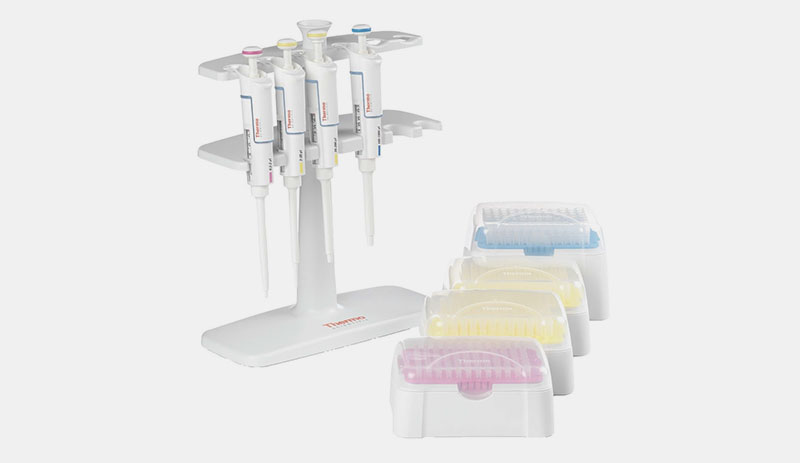 Thermo Fisher Finnpipette F1 Adjustable-Volume
Enjoy the enhanced volume adjustment on Thermo Scientific™ Finnpipette™ F1 Variable Volume Pipettes, which is now silent and effortless with textured adjustment knob for a firmer feel when setting volumes. The adjustable finger rest and lightweight design maximize comfort without sacrificing performance
For decades, Thermo Scientific Finnpipette pipetting systems have delivered unmatched productivity and ergonomics across thousands of labs and applications worldwide.
Ergonomically In-touch
Lightweight handle design combined with low plunger, tip attachment and ejection forces help reduce the risk of RSI
Silent, Effortless Volume Adjustment
Enjoy the new silent and lighter volume adjustment mechanism with over 50% lower forces compared to earlier models.
Secure Volume Lock
The secure volume setting prevents undesirable volume drift during operation. Simply lift the plunger up to set volume and press down to lock in place with minimum effort.
Adjustable Comfort
The 120° adjustable finger rest – for both right- and left-handed operator comfort – allows the hand to relax during pipetting cycles.
Super Blow-out
150% increase in air boost to ensure efficient delivery of micro-volumes and prevent capillary action in 50μl models and below.
Wide Selection of Finntip Pipette Tips
Finntips are designed and manufactured expressly for Finnpipette models, enabling optimal performance, precision and accuracy.