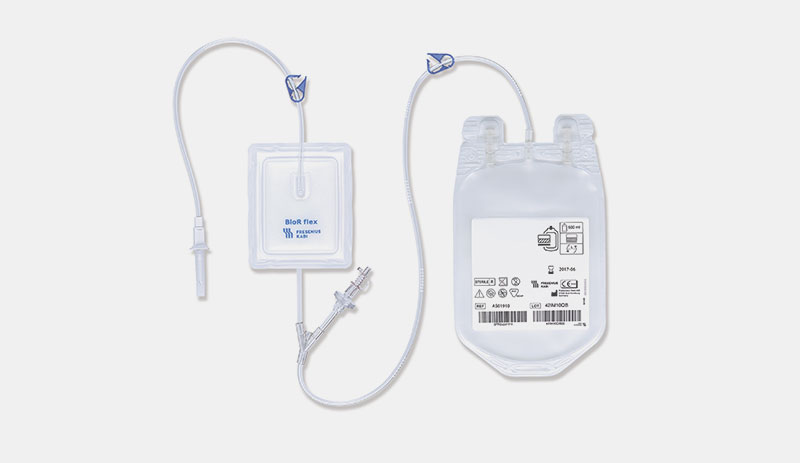 Product Specification
Filter for 1 unit of RCC

Filtration efficiency averaging less than 0,5 x 105 residual leukocytes
RCC recovery: averaging > 90%
Filtration time: averaging less than 12 min
Flexible Filter ... Flexible in use !
BioR flex filter is the NEXT generation for leukocyte depletion of red cell concentrates (RCC).
The New flexible filter guarantees high filtration efficiency and stable performance, excellent recovery and easy use with a reduced filtration time.
Unique features of BioR flex filtering material
Melt-blown non-woven polyester
Neutral charge coated fiber surface
Excellent wetting characteristic
High biocompatibility
Easy handling
Integrated pre-filter
No priming needed
Vertical flow filtration
Automatic filter emptying by self-collapsing
Excellent safety
High level of leukocyte and platelet depletion
Stable performances in wide range of user conditions
Sterile air-venting system
Complete traceability